GrammarlyGo - What I have Learned
AI is being integrated into variety of services. And alot of interesting features are being added into this service. You may find that this tool is now going to be helping the writers to write variety of content and they can improve based on the AI suggestion too.
You can write content, take tips and the help and then that would be helping you drive some of the content goals lot easier. Though most of the people won't be liking your Ai tools and they would run through the GPT zero type tools too.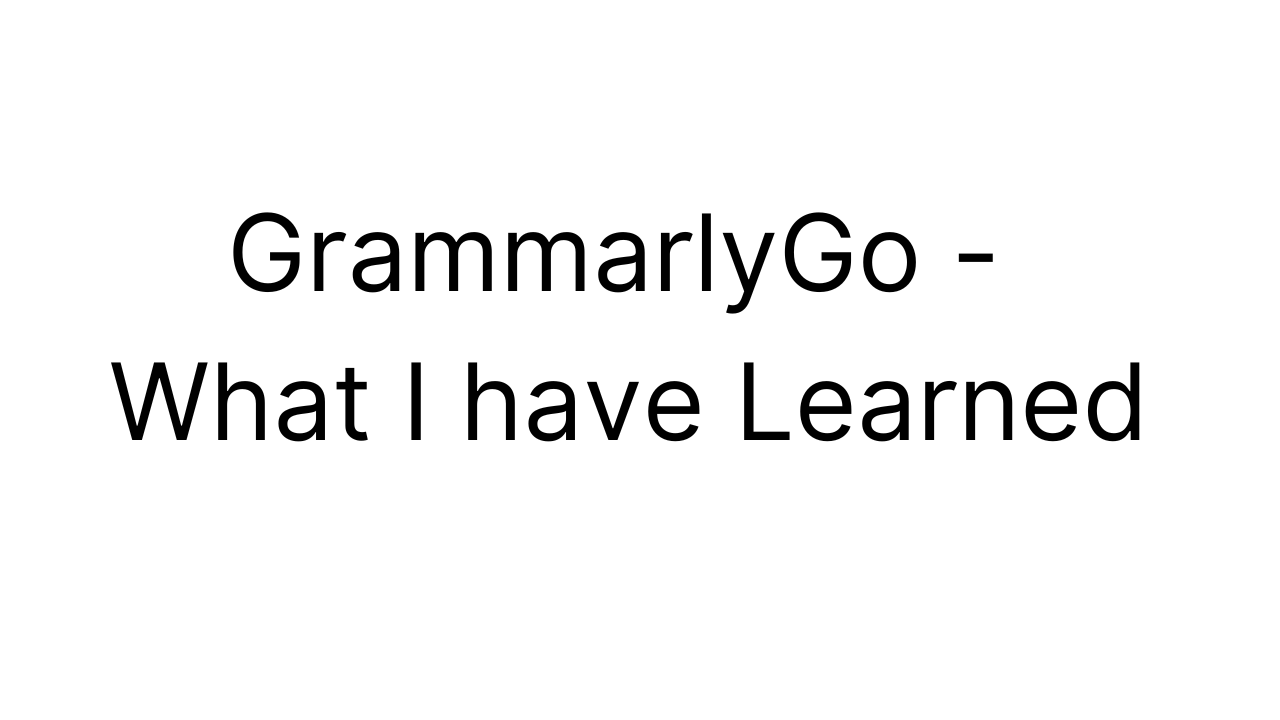 So how do you access this tool. You can find the tool in the right hand sidebar. And that would be something you can use for the content and the things that you would be adding into your content by using the suggestions of the tool.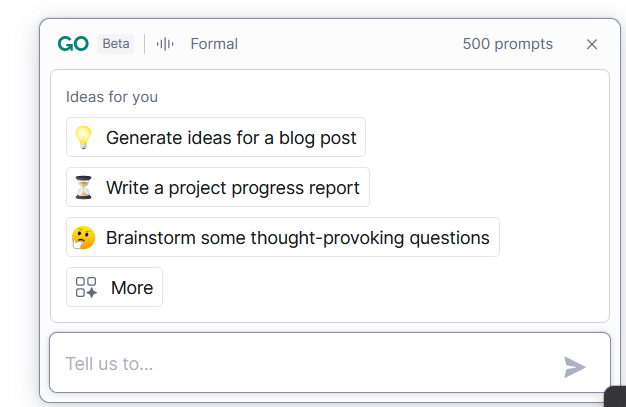 Say you want this tool to do something related to the project report or the business plan. And that is also possible considering you want to make it do something that would produce some good output too. Its a good thing for your content.
You can also make the content have some changes like formal, casual, business and so on. Some of the good features of such type of the content tweaks would make your life a lot easier too. It can get a bit difficult on the grand scheme of things but it can also improve the content overall.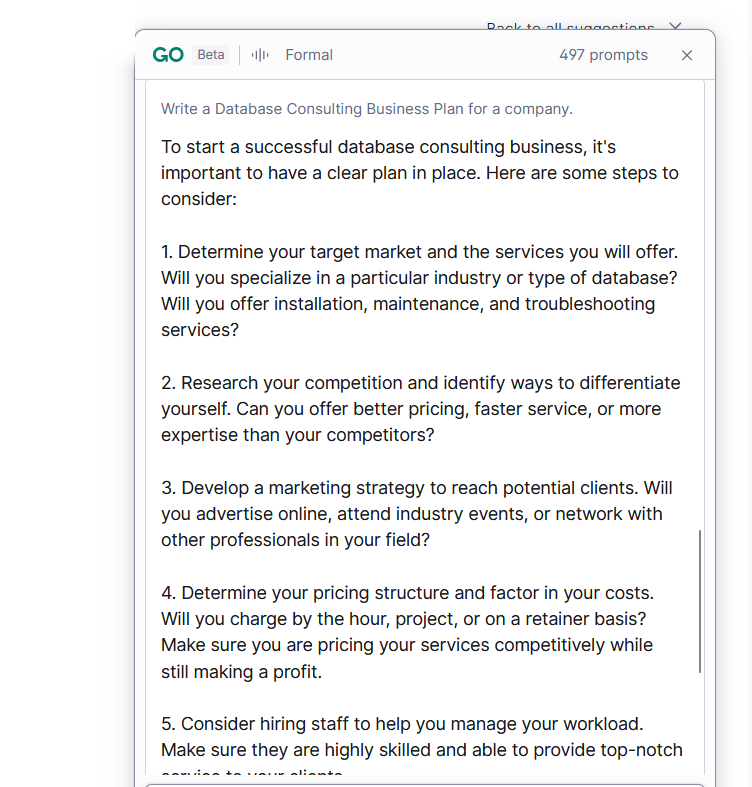 As you can see you get some really good results out of the same. So I kind of learned new things here. The content is not always real and by machine. Here most of the content is being copied and also the content is pretty steep on the value. So it's a bit of boring and also irritating on many counts.
My learning so far has been pretty good on the notes on how the grammarlygo would be making things easier for us. But we all know how that can be for our content and also for the plagiarism checker. Because those content changes can be easily found as well.
---
I may not pay for the grammarly in near future. Instead I would be directly subscribing for the openAI's chatGPT because that sounds like much better option compared to many other. So it's a good thing to try out something new.