3 days ago
May 26 2023 3:47 am
-
3 minutes read
Red Hot Fire Lions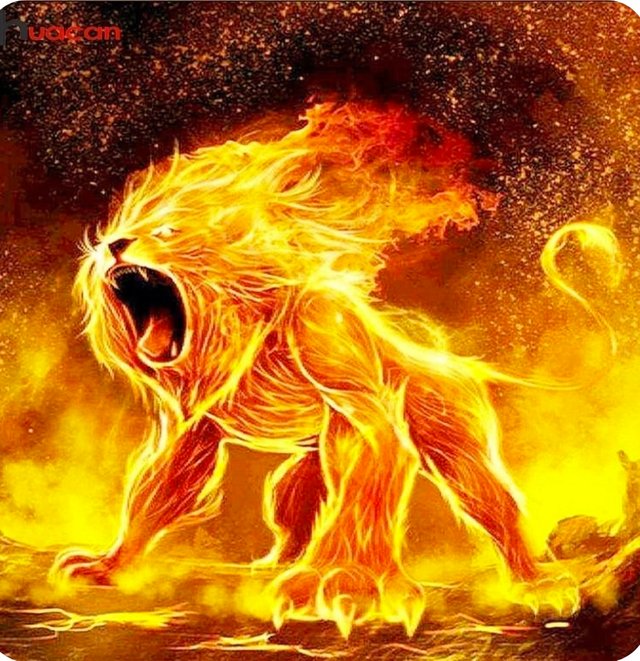 As I enjoy the latest user interface improvements, one of which allows me to upload pictures directly to this interface, I am feeling excited about Leofinance.
The token has increased in value almost 50%, in one month, and although it is still below ten cents, it's exciting to think I can still accumulate token at this prices when the token utility is at an all time high.
Let me explain...
I was here over 2 years ago when Leo token broke the one dollar price mark, which occurred several months after Khal released the wrapped Leo token, version 2, and created the liquidity provider pair WLeo-ETH on Uniswap.
Back then we didn't have Cubfinance, Polycub, the multitoken bridge or any of the now 20 different projects launched by Khal and his team.
Now as I look at our current price, the large number of community members, and the large amount of utility I get nervous because we have a token with much more utility and by most measures much more value, yet the price is only 6 cents.
irony your name is price
When the price of Leo reached one dollar we could only dream of ever being able to buy Leo for 50 cents, 25 cents and we never, ever thought we would ever be able to buy Leo for 5 cents ever again. We thoight the price cold only go up.
Ironically when the price of Leo was one dollar two years ago we felt we were a great community and the project had produced the first bridge from Hive to Ethereum, which was the home of decentralized finance.
defi which at the time was thought to be the greatest financial innovation of all time.
decentralized finance, or defi for short had broken all records going from millions to billions in one year.
In typical cryptocurrency fashion the 1000x gains in defi were historic and previously unheard of.
unfortunately in typical cryptocurrency fashion we gave back many of those gains.
That was then, this is now...
Much has happened since then, much good and some bad, but in general Leofinance keeps producing use cases for Leo tokens, and the community keeps learning how to use them to earn money, but sometimes we lose it too.
Losses occur, some painful, as many of us can testify, defi is a duel edge sword which can enrich and impoverish.
With respect to defi as a strategy, you really need to know what your doing. Otherwise you must pay for a very expensive education, and I must admit I have made several large tuition payments for my defi education.
I can only hope that people will look as favorably on me as they look on Silicon Valley entrepeneurs whose companies went bankrupt, because I haven't gone bankrupt.
I have figured out how to protect most of my investors capitol or earned enough to replace their losses for the most part, and as long as they were patient all my investors have positive earnings.
I certainly have learned enough to do things differently each time I restart a business, because it would be foolish to simply replicate faulty thinking or strategies.
Life is a process of experiencing injuries, being knocked down, taking the time to heal and getting back up and doing something different so you are ultimately successful.
Leofinance has done that...
Leofinance has done just that.
As a member of the community since SteemLeo days, I can testify to the willingness of Khal to change and evolve this community, and his driving passion is to make it successful and profitable for most of us here.
But we must fulfill our part of this bargain. We must learn.
One of the most valuable assets here on Leofinance is the pool of knowlege here. Ignoring it is perhaps the worst thing you could do in life.
Last words...
Leofinance is on fire from Growth, Innovation, Utility and the ability to earn on our own defi project Cubfinance. Not to overlook an incredible marketing campaign led by @anomadsoul
These things and the flame of knowlege burns bright here.
So...
Strap on your heat shields, get your rest, drink your coffee and open your minds - Get on the train of knowlege here, that train will surely take you to the land of knowledge and success.
Posted Using LeoFinance Alpha