We will see what the price volume and Fibonacci tell us
Let's get started
This article is an update of the previous one, it seems important to me to follow the evolution of the price of the Hive coin.
Months ago I started telling you that Hive was repeating a pattern of ranks.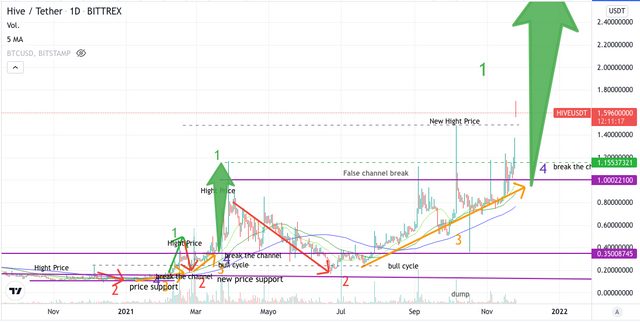 I have identified times that the price of hive repeats.

For weeks I have been saying that Hive is building price around 1 dollar, to continue rising, repeating pattern of ranges and this is happening.
Current situation
The price of Hive consolidated the price in 1 dollar per day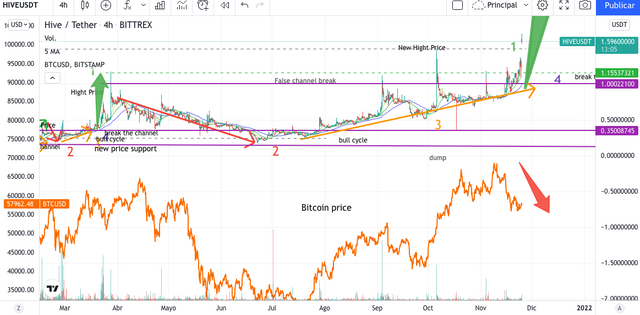 This was done while bitcoin was correcting, denying the force in the construction of a new price maximum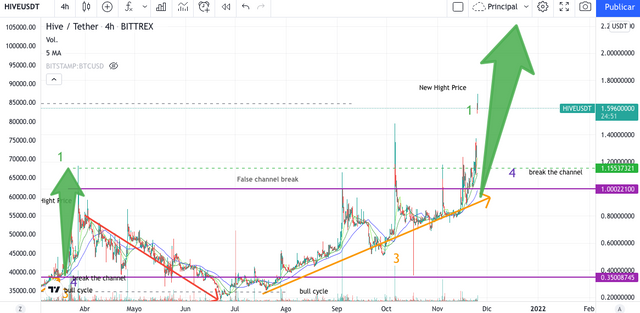 We are at moment 1 of the 4 identified moments that Hive repeats, seeking the price for a new high in this bullish momentum.
Now we continue to see upward momentum, at the time of writing this article the price is at 1.62 dollar.
The volume is high comparing days with few movements, but it is lower than previous days, this indicates that there is little left to produce the upward peak of the rise.
Price Up
If we analyze the chart with fibonacci extensions in the previous range, we could obtain a possible target price in the medium or near term depending on the strength that the hive price continues to have.
If we measure in the previous range, the first bullish impulse, we see that the price reached the 2.618 fibonacci extension, measuring from the base of the bullish movement, reaching the dollar with 16 cents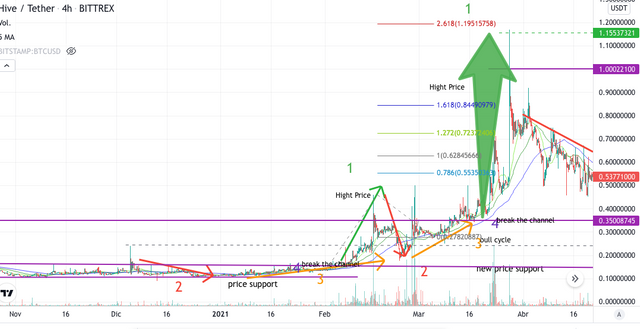 Applying it, the same procedure, in the new range we daily a projected price in a candle whose wick reaches 2.6 dollars or more than 3 dollars as the previous range.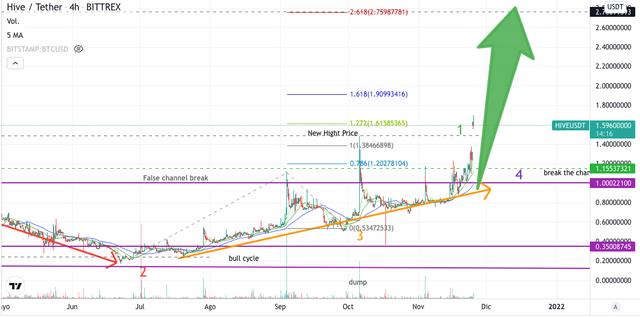 What you think?
What you think?
Remember to give your post a vote, Always support good content. Thanks
Follow me it costs you nothing and you get a Healing Reward with Your Vote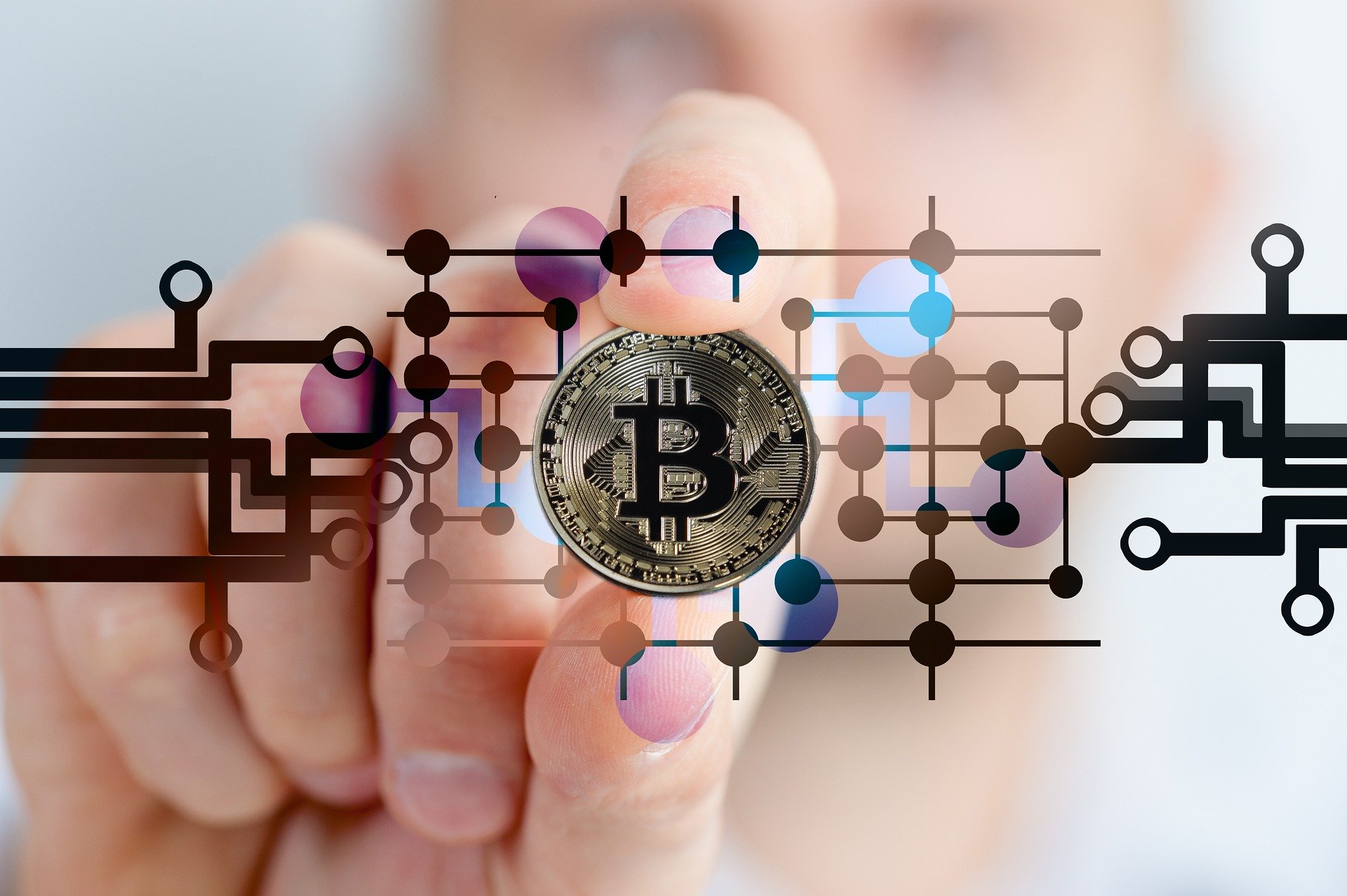 Protect your assets use Stop loss
The alcoins market is very dependent on the price of Bitcoin, when Bitcoins goes up the alcoins go up more, but also in the other sense, so I suggest that you periodically review a Bitcoin and use stop loss and move it when they are already in profit. Do not let a profit become a loss.
We will continue monitoring
To be attentive
Protect your Investments
Feel free to use and share my post or graphics, but please mention, @criptoar as the author. Otherwise, consider plagiarism and I will call you and advise my friends to do the same.
READ DISCLAIMER: this publication / analysis is only for general information purposes. I am not a professional trader and I will never be a financial advisor. The material in this publication does not constitute any trading advice of any kind. This is the way I see the paintings and what my ideas are.
Perform your own analysis before making an investment decision. Use money that you are willing to lose if you make an investment.
If you make exchanges or investments after reading this publication, it is entirely at your own risk. I am not responsible for any of your gains or losses. By reading this publication, you acknowledge and agree that you will never hold me liable for any of your profits or losses.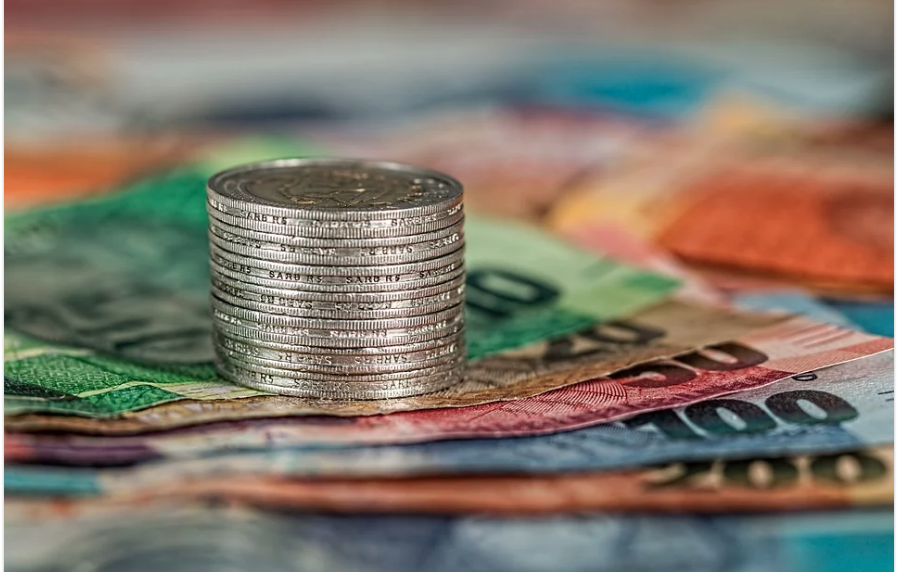 For your vote or comment, thank you
---