Hello everyone...
Talking about what can be done with cryptocurrencies is such an extensive topic as it covers many aspects, for example beyond the material, the blockchain can bring good solutions to various problems such as secure data storage or develop very useful applications easily.
And as we are currently seeing many developments around cryptocurrencies and blockchain, such as games, decentralized investment systems, or a bitcoin city. The latter is part of a project in El Salvador to build a city that is sustainable thanks to bitcoin.
But the concept of a city that is sustainable thanks to cryptocurrencies is not something new, since Akon had also announced it before with the Akon City, but so far it has not been very successful, but why can we say that the Bitcoin City of bukele will be different?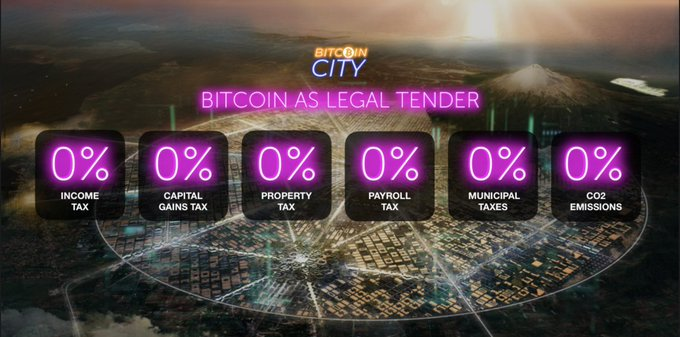 SOURCE
If we analyze well how it will be built and what will sustain this city we can see that it is a meaningful project with great chances of success, for example, the energy used in this city will be geothermal which will also be used for mining. The bitcoin city is already very well structured, according to the announcements made by President Bukele 50% of the city will be dedicated to residential areas; 20% will be sectors for social recreation; 10% will be green areas; 8% will be occupied by industries and offices; 7% will be destined for the installation of digital equipment; 3% will be for "eco-infrastructure and the remaining 2% will be necessary infrastructure for transportation.
In addition, the financing to build this city will depend mainly on Bitcoin bonds of 1,000 million dollars. And then with the financing of large companies in the sector, which in its beginnings will count with the cooperation of Bitfinex and Blockstream. All these plans are to continue attracting foreign investment to the Caribbean country and turn it into a real jewel.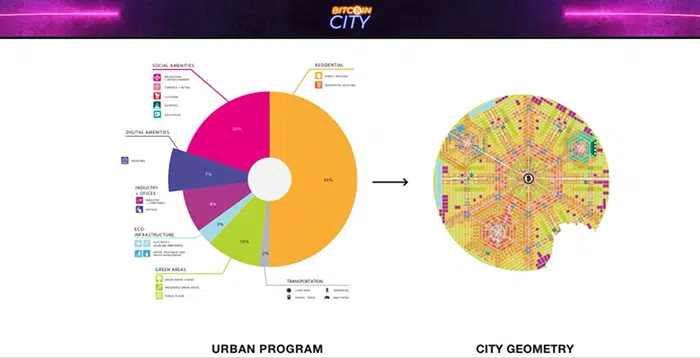 SOURCE
The Singapore of Latin America.
El Salvador is making many advances in the adoption of crypto technology and is taking it to a new level, so much so that it yearns to become the Singapore of Latin America, that is to say, a stable, successful, and prosperous economy. And although this could be said to be something distant considering the economic state of El Salvador, let's also think about the characteristics of these two countries.
Singapore is a strategic trade zone with Asia, Europe, and America, El Salvador is also in a strategic zone and as it is a country with total access to the sea, it is one of the gateways to trade in Latin America.

Singapore adopted strategic measures to allow foreign investment such as generous incentives to foreign investors or low tax rates. They are thinking the same in El Salvador, as they are encouraging foreign investment in the country with zero tax rates, and although they may change in the future, they are excellent measures for large companies to settle in the country or the Bitcoin City.
One disadvantage that El Salvador has is that it is a country full of crime and violence, as well as corruption and a lot of social inequality. El Salvador was considered for many years as the number one most dangerous city in the world and its capital San Salvador was also on the list along with other cities like Caracas or Tijuana. So they must confront this with very strong measures like those imposed by Singapur in its beginnings to stop the violence and corruption that existed.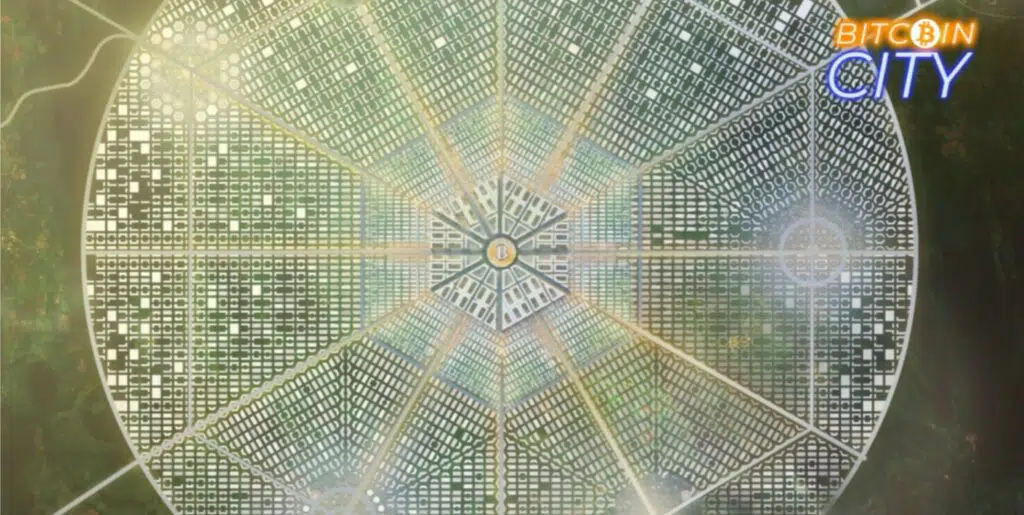 SOURCE
In conclusion, the Bitcoin city initiative in El Salvador is a good proposal to boost the economic growth of the country and give a new face to what cryptocurrencies can do for an entire nation. Of course, they have to face certain challenges but it is possible that by 2022 the first signs of this crypto metropolis will be the first in the world.
Posted Using LeoFinance Beta
---