MICROBLOGGING - THREADS JUST GOT FUN-NIER

3 months ago
Feb 26 2023 10:50 pm
-
3 minutes read
Today been the 26th of February 2023 has been the best for me so far as far as microblogging is concerned. You know, I'm one of those people who thinks and even still thinks that the leofinance community is not for everyone, but today I got a different feeling and I'm more than convinced that the leofinace community is a community that thinks of everyone and is welcomed to all, both its members and non members and this has made them go to great lengths to seek for different ways to make everyone feel welcomed and appreciated and I think their strategies so far has been working wonderfully well.
---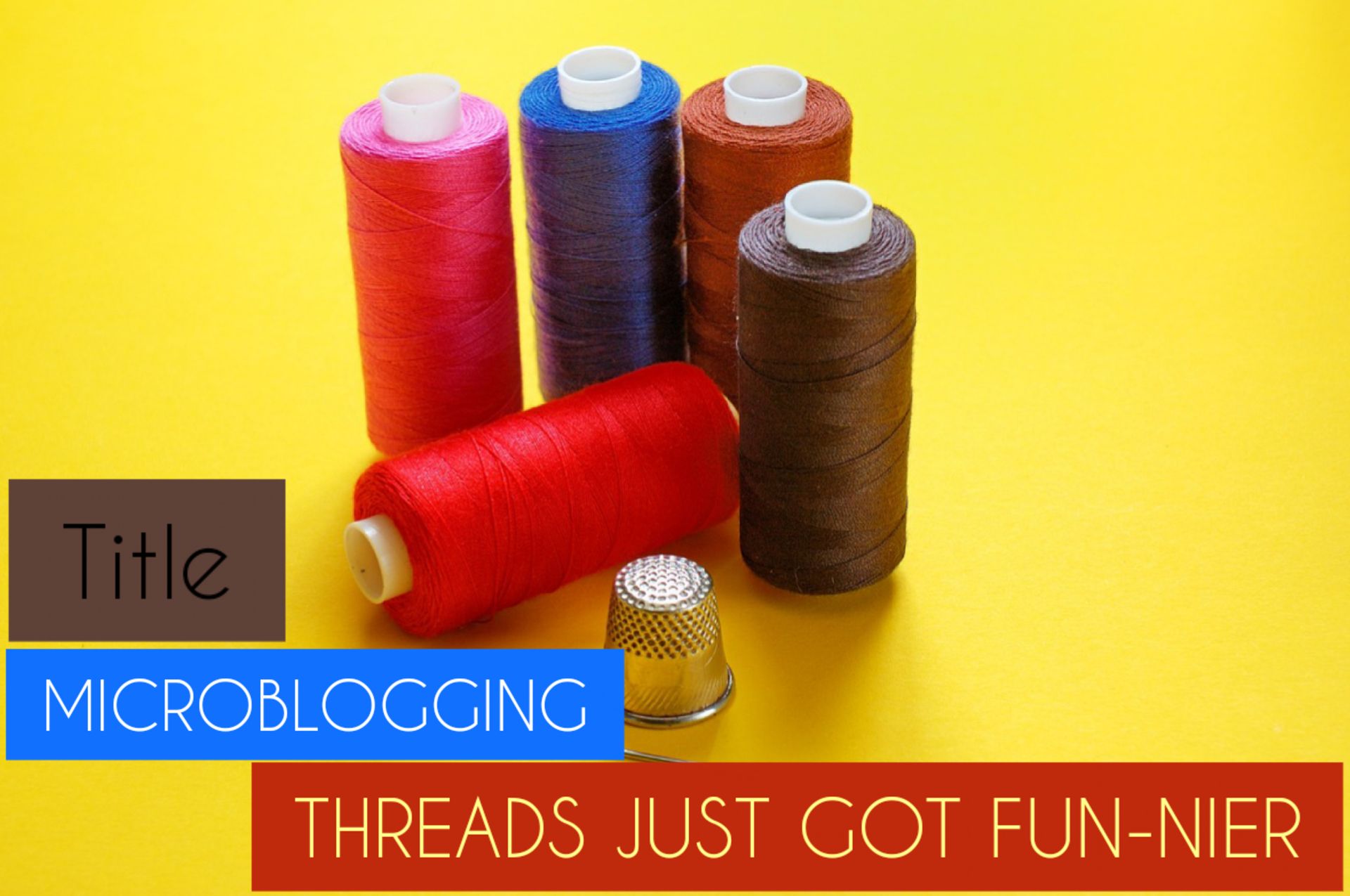 ---
Image source and designed using Inshot
---
The leofinance community has been doing a lot lately on how to promote the use of threads on other communities and in a way also making provisions for those who will and have taken out time to spread the news to those who are yet to tap into it's various benefits. Basically, with Leothreads, almost anything is possible, so if you feel you have been on hive for too long and you think this is not a place for you, trust me, the leofinace microblogging has got you big time. On leothreads, you can post about anything, you can choose to focus on finding answers to some questions in your mind even.
The good thing is, there are people there ever ready to give answers and also share in your thoughts. Another beautiful thing about leothreads is the promotional aspect of it. You can choose to share your post of a friend or someone else you came across and thinks it's worthy of being read by others. And just recently, #gosh like #posh was born into the blockchain just to make microblogging even more fun. What this means is that, you now get a notification from @poshthreads when you share a friend's post on leothreads and get the opportunity of earning the #gosh tokens.
---
So if you get a notification on your post of someone sharing your posts on leothreads, do well to check out the thread and leave a comment to also try out your own thread. There has also been the introduction of a new way of making threads and responding to threads which I fell in love with and I think most people did too because it is fantastic. The introduction of the leofinance alpha was one of the best for me because I now find it very easy to use threads without not so much inconveniences. The major inconvenience I have with the alpha version of leothreads is the fact that I have to make use of Keychain all the time to access it, but in a way that is even what made me love it, hehe so it's all good in the end.
I don't know so much about Alpha but I can assure you that once you get pass the signing up using Keychain, you will love it. I dedicated almost half of my day threading today and I don't regret it one bit and after this post, I'm also going there to continue from where I stopped. Now I don't have to miss Hive and everyone too much when I'm occupied by the real life activities, I will just spend my time on threads instead and visit as many people as possible.
---
I don't know who got to read this to this point but I know you did and I want to commend you for that and encourage you to start using threads if you are yet to and if you are someone who already make use of leothreads, I will encourage you to keep up with the good work, you are amazing!!!
So until next time, stay AWESOME!!!
Posted Using LeoFinance Alpha