Bird of the Week | Cast your vote | Week 21

3 days ago
May 26 2023 4:32 pm
-
2 minutes read
Author/Bird of the Week in collaboration with Leo Finance
WEEK 21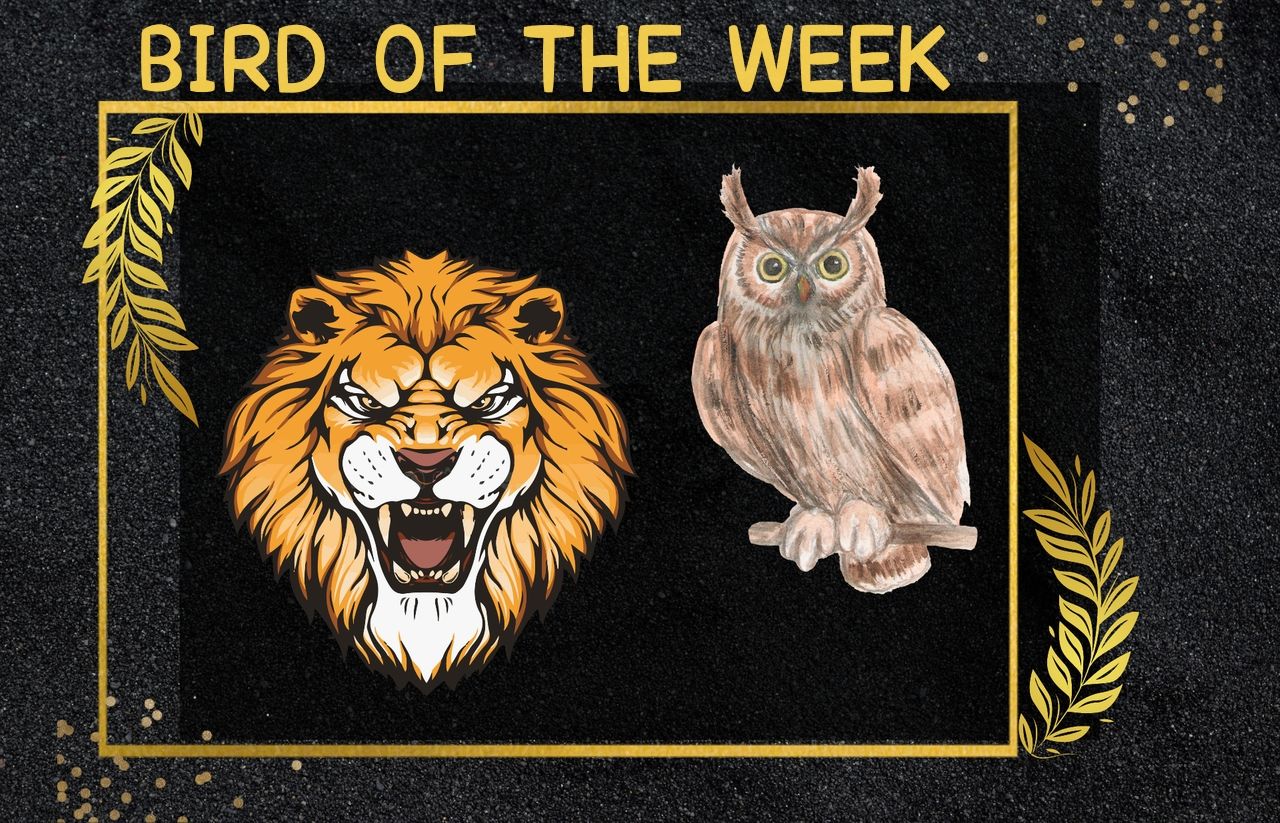 Image created with Canva
I am thrilled to announce our #topauthor for week 20. Congratulations to the winner @monster-one with I honestly believe that the ducks love me.. You are Bird of the Week with the biggest vote in the poll and you are 60% beneficiary of this post.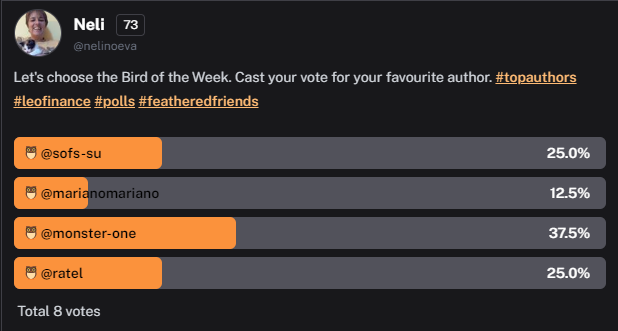 ---
Before I announce the new nominees who will fight to become Bird of the Week, some update on the polls.
To vote in the polls, you have to log in leofinance.io. Remember that alpha.leofinance.io is no longer the UI for the Threads and the polls. I hope that this week you will have no problems to access the poll and support your favourite author.
The poll is open till midnight PST on Sunday. After that the winners of all communities who take part in this initiative will be announced by @weeklytops.
Have a look who are the #topauthors of the last week - Authors of the Week! | Week 20 presented by @weeklytops. There you can find all the communities who are involved in Author of the Week initiative.
Next Friday together with the new nominees, I will also give the results of our poll. The winner will be set for 60% beneficiary. Ocd, blocktrades, theycallmedan and leofinance will vote on Fridays posts, so you can guess that the winner will get a handsome reward.
---
And now our nominees are:
|Author|Link to the post| |-|-| |🦉@sketch.and.jam|Feathered Friday - The Hawks Emerge| |🦉@coquicoin|The majestic Snakebird| |🦉@qwerrie|learning to fly - 12 chicks photos for SMaP contest| |🦉@crosheille|The Young, Protected and the Hungry 😄|
⬇️The link to the poll⬇️
⬆️The link to the poll⬆️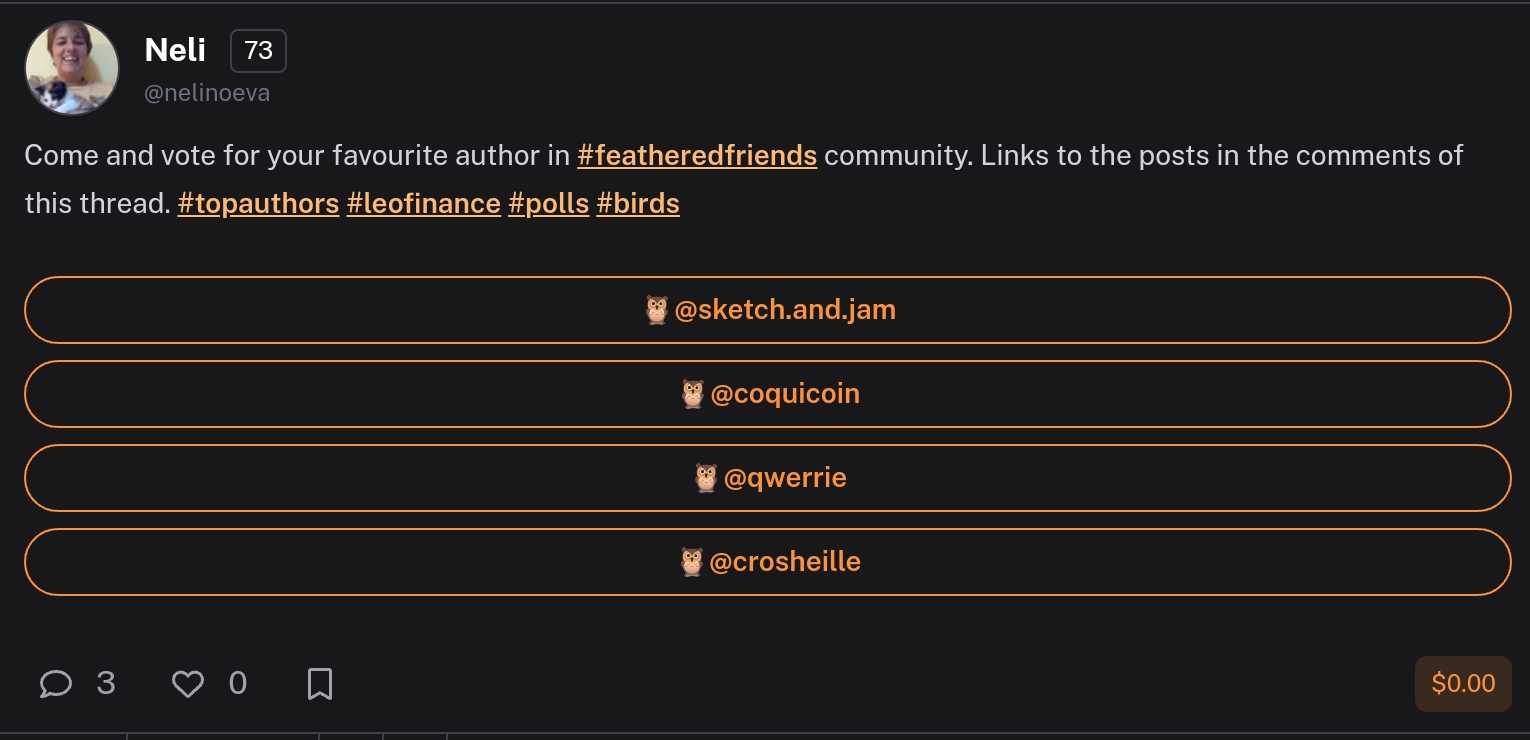 Let's choose our Author/Bird of the Week. Who is going to be crowned Author/Bird of the Week? It is all in your hands, so go to leofinance.io and give your support by voting in the poll.
I count on your votes. Ask your friends to visit the contender's posts and the poll in leofinance.io and help to pick it. Next time it can be you among the four nominees.
banner created by @barbara-orenya

Thank you for viewing.